November 29 2000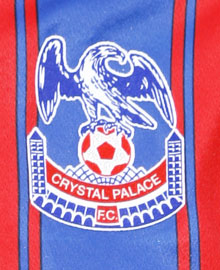 Alan Smith said he wasn't confident Palace could put away the penalties to beat Tranmere.
He said: "I wasn't really confident about the penalties because we hadn't scored one all year.
He said: "We've had four and missed them all, so I didn't have a lot of confidence going into it.
"But the side has great character in it now and I'm not overly-surprised we went through.
"Sunderland will be tough. Peter Reid is an outstanding manager, but so is John Aldridge.
"Managing Tranmere Rovers is true football management, on low budgets and low gates, yet every year John seems to do something."
Tranmere boss John Aldridge said: "Over the 90 minutes and the 120 minutes, other than maybe a 10-minute spell in the second half, we've had more possession and the better chances.
"But Palace did well on their penalties and held their nerve better than our lads, but is hard to take. But we'll just have to take it and bounce back on Saturday."