December 2 2002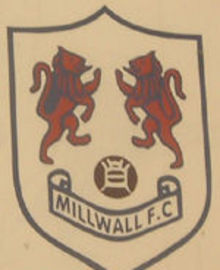 With all neighbours there is rivalry of some sort. But this is slightly different because Palace aren't the only ones to dislike our friends down the road - everyone hates them and they revel in it.
Millwall FC are geographically Palace's nearest team with the Den being only six miles away from Selhurst Park.
People talk about the Eagles rivalry with Brighton. But rivalry is surely local. It's about the banter in the workplace, at school, down the pub, places where you have to spend time listening to the gloating of the derby defeats or doing a bit of gloating yourself.
Many families are split between Lions and Eagles. How many Brighton fans do you personally know?
Many Palace fans, especially those living in the Lewisham and Bromley boroughs of South London will know some Millwall fans.
The shirts come out of the woodwork when they reach the play-offs.. and soon disappear when they subsequently lose them. Because they hate us so much, you never hear the last of the times when they beat us.
Why do they hate us so much? Well it all boils down to jealousy. Seen as the bigger club in South London, Palace have always made the bigger signings, had the bigger crowds, had big cups runs and spells in the Premiership. Millwall have spent many of the past few years in the Second Division.
To be fair, the Wall do have their magnificent, characterless, concrete and rusty stadium in the hovel of South Bermondsey which they can only half fill.
But everyone hates a large majority of their supporters. You know the type, especially the mouthy 12 to 15-year-olds with their snide Ralph Lauren shirts and caps from Deptford Market.
They give it all the mouth from the safety of the East and West Uppers at the Den and once outside the ground, throw bottles at defenceless police horses. Then trash their own area where they live.
Palace supporters have had the great satisfaction of seeing our rejects such as Phil Barber, Bobby Bowry, Ricky Newman depart to the Den, while we get their best players such as Chris Armstrong and Andy Roberts in return. Great isn't it.
Millwall and Palace fans will agree on one thing and that is Wimbledon and Charlton are both too insignificant to even care about. There is only one real South London derby and it hurts to lose it. We're due to win the next one.