December 11 2002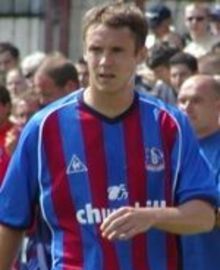 Danny Granville is trying to get the red card he got for a bad tackle against Oldham in the Worthington Cup last week overturned.
The former Manchester City defender saw red after a two-footed lunge on Oldham's Michael Clegg on the stroke of half-time and could face a three-match ban.
To many in the crowd, Granville barely made contact and referee Chris Foy's decision seemed harsh.
Granville said: "There was no malice in that challenge. I'm an honest player who would never intentionally hurt anyone.
"I didn't make contact and everyone I spoke to said it wasn't a red card."