January 7 2003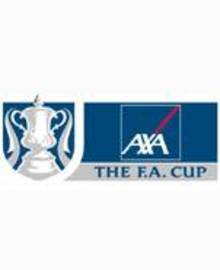 Palace's FA Cup Fourth Round tie will be played on Sunday 26th January 2003 at 4pm. The match will be televised by Sky.
As a result of his decision by Sky, Palace will pocket a much needed £265,000 just for the rights of the match being televised.
They will get a further bumper-bonus from the gate receipts, from a game which is bound to be a sellout.
The full list of matches on TV for the fourth round are as follows:
Saturday 25 January 2003
12.30pm Farnborough Town v Arsenal (Live on Sky)
* Subject to tie being played at Farnborough Town FC
Sunday 26 January 2003
1.00pm Manchester United v West Ham United (Live on BBC1)
4.00pm Crystal Palace v Liverpool (Live on Sky)
6.30pm Shrewsbury Town v Chelsea (Live on BBC1)