February 2 2003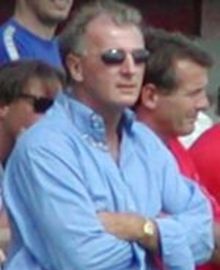 Trevor Francis was pleased with his side's display in the 1-0 defeat at Leicester but felt they could have got something from the game had they taken their chances.
He said: "I was pleased with the way we played particularly in the first half when we created good opportunities and might have been two goals up.
"Our strikers had their chances but they were squandered, Paul Dickov's strike was a perfect execution and that is the difference between winning and losing."
Francis explained why Alex Kolinko was missing from the squad: He was not feeling well on Friday but travelled with us.
"Although to be sure we included our young keeper Lance Cronin and as it turned it we needed him as sub keeper because Alex wasn't able to take his place."