February 3 2003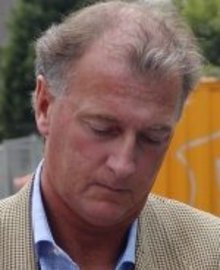 Trevor Francis said he was "bitterly disappointed" with Alex Kolinko after the Latvian refused to play against Leicester on Saturday.
Kolinko claimed the club owed him £3,000 and gave the club 14 days' notice to pay up or he would quit due to a breach of his contract.
Francis told the London Evening Standard: "I was bitterly disappointed on Saturday. Alex has had an on-going financial dispute with the club and he actually served the club 14 days' notice.
"That period expired prior on Friday, but (assistant manager) Steve Kember spoke to him and he assured us that he would play at Leicester.
"We had eaten our pre-match meal and the team was about to be selected when I decided I had to be absolute 100 per cent in my mind that Alex was focused on the game. When I asked him if he was okay he said he wasn't.
"When I asked if he was alright to play he said, 'No I am not going to play.' He refused and I spoke at length to him but there was no persuading him, so I sent him home."
Relations between Francis and Kolinko have been frosty since Francis cuffed the keeper for allegedly laughing at a goal conceded against Bradford in August.
He added: "There was an incident which lasted about 20 seconds and that was the strength of it. I have selected Alex whenever the opportunity has been there.
"He's had injuries but he has always come back and I have always put him in the team. So I think for you to be going down that road is wrong.
"This seems to be more about financial issues. He has played very well for us. He has been very consistent and there was never any indication up until last week that there was any problem with Alex.
"I have allowed him to train this morning, but he won't be training with the first team. He wouldn't play with his colleagues on Saturday so I have made a decision this morning that he is not going to train with them.
"The players are aware of what is going on and they were quite stunned when I announced the team because they had no idea he was going to pull out at that late hour.
"I personally feel he has badly let down his team-mates. I need to speak to the football club because what happened on Saturday.
"I need to speak to the chairman to try and get to the bottom of this. Unless I can have a definite indication that everything has been resolved Alex won't play for the club again."