October 12 2000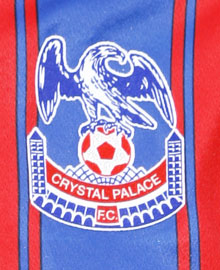 Crystal Palace veteran defender Andy Linighan has been sacked by the club. It is said that his contract has been cancelled by mutual consent and that he will be paid up in full. This following an "unacceptable" incident on a club trip to Spain.
It is speculated now that the former Arsenal man may now deiced to retire from the game
Linighan commented: I am leaving the club by mutual consent. I have enjoyed my years here and the fans have been good."
"But I was not getting in the team at the beginning of this season and obviously I would have liked to be."
"It is probably in the best interests of the club and myself if I move on."
"I think it did surprise me not getting a team place again this season after playing all last season and being voted player of year, but the writing was on the wall for me then. And we all know anyway that a new manager has new ideas."
"I will have a few weeks off and time with my family, keep fit and see what happens."
Chairman Simon Jordan said: "There was no physicality nonsense with Andy Linighan. But he showed inappropriate conduct in Spain."
"All parties have dealt with the matter appropriately. By mutual agreement Andy's contract has been terminated, being paid up in full."
Manager Alan Smith added: "This incident has not really been reported properly so far and there was no fight between anybody on the trip."