February 17 2003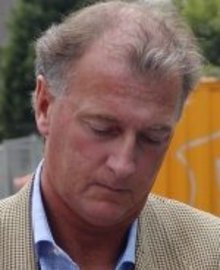 Trevor Francis was furious with referee Dermot Gallacher and his officals for not allowing a perfectly legitimate goal in Palace's 2-1 defeat to Leeds United at Selhurst Park in the FA Cup fifth round.
Francis said: "We lost this game because the officials couldn't make the right decision. I saw it very clearly and actually got it wrong. I thought it was six inches over the line but it was nearer two foot over!
"The referee could see it quite clearly but he also has to rely on his assistants. It was a handball but it was over the line in any case and still he didnít give it.
"The question of whether the ball crossed the line should be decided by introducing technology and video replays.
"I've been saying that for some time now. Too many games are being decided by decisions from referees and linesmen and thatís a pity.
"This game has cost us a few million because the ref couldn't make a decision. If we had gone in at the break 2-1 up it could have been a different story.
"It was an excellent goal. There are very few players in this country who could have scored a goal like that.
"My side has played consistently well this season. And the performance was even better than the one they produced at Liverpool.
"You would be hard pressed to tell the difference between the Premiership team and the Division One side this afternoon."
In Depth FA Cup 2002/03