February 17 2003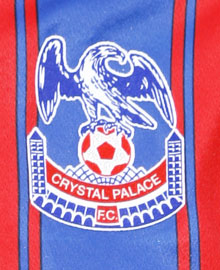 Premier League referees' chief Phillip Don said it would be tough to impliment video technology to decide whether the ball has crossed the goal-line in controversial incidents.
There's fresh talk of video replays assisting refs after Palace were robbed of a legit goal in the 2-1 loss to Leeds United in the FA Cup.
But Don said: "The problem is that Fifa has always said you can't use cameras (to rule on goals) because you will always have a situation now and then where you wouldn't be 100% certain.
"For instance, if you have three or four bodies on the line and you have to try and tell whether the ball has crossed that line, no camera, wherever it is in the goal, would be guaranteed to detect that.
"I've spoken about this issue for three years or more and it is the same problem. You would have to have the same system in every single ground and it would have to be 100 per cent foolproof. This is where the research is taking place, to design a system that would assist the officials.
"In many instances decisions are down to the referee's opinion but this (whether the ball crossed the line or not) is one of the few areas where the right technology can be used because it is not an opinion, it is a factual decision."
Sunday's ref Dermot Gallagher had to stand down from two Premiership games in February 1998 after failing to send off Arsenal's Steve Bould for a red card offence against Chelsea.
* Feel like writing about a current issue about Crystal Palace? Email it in to us and we'll publish your words so Eagles around the world can read about it.