February 26 2003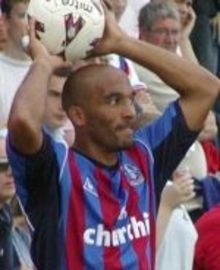 Club captain Curtis Fleming will miss the rest of the season to recover from his problematic knee injury.
The veteran defender planned to delay surgery on his troublesome knee until the end of the season to help Palace's promotion push.
But he has been advised to have the operation early to fix what has kept him out for most of the season.
Club physio George Cooper said: "It's disappointing for Curtis to have such a setback so soon after returning but having the operation so quickly is the best thing for him."