March 5 2003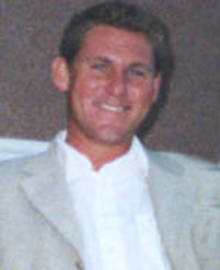 Simon Jordan has offered Julian Gray and Tommy Black new and improved contracts.
The pair are out of contract at the end of the season and would fetch a nominal fee if they were to leave as they are both under 24.
Gray has impressed in Palace's FA Cup run and attracted interest from Spurs and Charlton.
Jordan said: "They have been offered new contracts because I consider it the right time to be protecting two of our brightest assets.
"I've offered them contracts the club can afford, I've offered them an increase on their current salaries, and I've also offered them security.
"I think that's fair in a climate where there is no money. If we are a First Division club they get paid First Division wages, if we are a Premiership club they get paid Premiership wages."