March 13 2003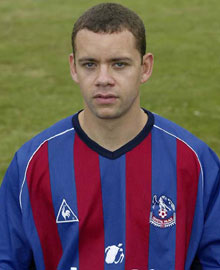 The reserves recovered from their Surrey Senior Cup defeat last week with a 3-1 win at home to Oxford as Jamie Smith returned to the Palace side after a year out injured.
Oxford nearly took the lead as early as the first minute but Jefferson Louis saw his shot hit the post.
Eight minutes after, Dougie Freedman fed Tariq Nabil and the youngster slotted home to score.
Wayne Routledge forced the keeper into a save before Nabil returned Freedman's earlier favour by setting him up to score a second goal from close range on 19.
Within seconds, Oxford got a goal back through Chris Hackett from Dwight Ciampoli's pass - his fourth reserve goal in as many games.
In the second half, sub Charlie taylor shot over the bar after the keeper had saved Freedman's effort.
Freedman made ammends, in the 75th minute with goal three after turning and firing home Tom Soares' cross.
Freedman nearly got his hat-trick in the closing minutes but his shot was stopped by the keeper.
Palace: Cronin, J Smith (Soares 72), Simpson, Wilson, Hunt, Antwi, R Smith (Heeroo 61), Watson, Freedman, Nabil (Taylor 61), Routledge.
In Depth Reserve news and reports