October 17 2000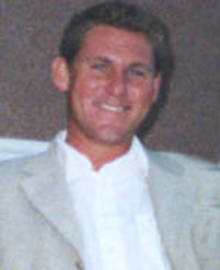 Crystal Palace chairman Simon Jordan has spoke out about Terry Venables succeeding Kevin Kegan as England coach. He said that it would be a disaster if Venables got the England job.
Venables is favourite to take over the job as England manager since Kevin Keegan quit after England's 1-0 defeat to Germany in their World Cup qualifier at Wembley earlier this month.
Jordan, however, claimed that it would be a step backwards for the Football Association to re-appoint Venables.
The Palace chairman said: "If all the FA can come up with is Venables for England, it would be such a backwards-looking move."
"It's sad. He has had his time as the England manager, we need to look forward now."
"There is no doubt he is a charmer, but when you look at his record it isn't that great. He didn't need to qualify for Euro 96 and his only major English trophy is an FA Cup."
"Goldberg inherited a club in freefall and wanted Venables to lift morale, but that cost him £1million a year."