March 20 2003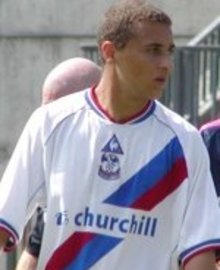 Steve Kember's reserves just can't stop winning and remain top of the league with a 3-0 victory at home to QPR.
The Eagles went in front in the 12th minute when Tariq Nabil muscled inbetween two defenders to fire home Charlie Taylorís run and cross from the left.
Brett Angell had a couple of headed opportunities, while Nabil tested the QPR keeper with a long-range shot.
Palace doubled the advantage five minutes into the second half after Tyrone Berryís pass was put away by Taylor.
Gavin Heeroo scored a spectacular volley from 30 yards for the third goal in the 56th minute to put the game beyond QPRís reach.
Palace: Cronin, Berry, Simpson, Wilson (Gibson 65), Hunt, Antwi, Heeroo (El-Salahi 67), R Smith, Taylor (Bashkal 65), Nabil, Watson.
In Depth Reserve news and reports