March 31 2003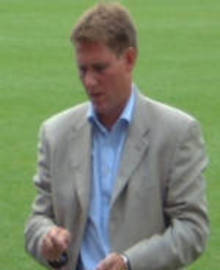 Simon Jordan has warned that players with a "big-time Charlie attitude" in the squad will be transfered.
Jordan is obviously disappointed with the poor season and rightly wants Trevor Francis to weed out players not giving 100 per cent.
He said: "I'm not having this group of players here next season. There will be dramatic changes in the summer. I have players here who have no appetite for real success.
"They're earning eight grand a week and they have a big-time Charlie attitude.
"I'm not watching next year what I've had to watch this year. At times we've been a disgrace.
"I've asked the management staff to tell me who should go. They can see the players who are performing and those who are not and you will see in the summer - out they will go.
"The players will be told when it suits me. I care about them as much they care about me."