April 24 2003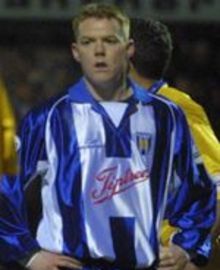 The second string lost their unbeaten home record, going down 3-1 to Norwich City.
The reserves, who have already won the league, were managed by Academy boss Paul Holden as Steve Kember is looking after the first team.
The Eagles had a couple of chances to break the deadlock before Gareth Williams gave Palace the lead in the 17th minute.
David Neilson equalised from close range in the 24th minute as Palace failed to properly clear a corner.
He put Norwich ahead on the hour mark and 20 minutes later sealed the victory and complete his hat-trick with a long-range effort.
Norwich look likely to finish the campaign behind Palace in the runners-up spot.
Palace: Berthelin, Soares (Hay 46), Borrowdale, Antwi, Hunt, Gibson, Wilson, Surey, Williams (Conroy 83), Nabil, Heeroo
Subs not used: Simpson, Dolan.
In Depth Reserve news and reports