May 2 2003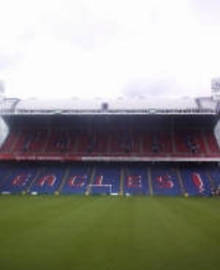 Fulham have ruled out a move to groundshare with Crystal Palace and deny holding talks with Eagles chief Simon Jordan.
Fulham CEO Bruce Langham said: "Contrary to reports that have appeared in the media today, we have not had talks with Crystal Palace regarding the sharing of Selhurst Park.
"We do not intend to have talks with Crystal Palace and have made our position quite clear on what our future strategy is - and Selhurst Park is not part of that.
"However, we are looking forward to going there on Monday to hopefully see the Ladies lift the FA Cup."