May 7 2003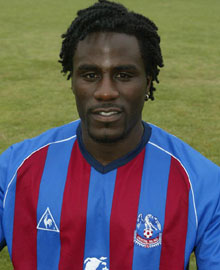 Ade Akinbiyi wants to stay at Stoke City with his mentor Tony Pulis after helping them avoid relegation.
Akinbyi has enjoyed his loan spell where he scored two goals, including a vital one against Reading which sealed their Division One safety.
He told the Guardian: "I wouldn't mind staying here. We've just got to wait and see what happens. I just want to be playing first-team football and I've enjoyed my stay at Stoke.
"Tony Pulis is a manager who gets the best out of me, but it's not just up to Tony what happens to me now.
"No other manager would have taken me except Tony because of my injuries, and I am glad I have repaid his faith in me."