May 7 2003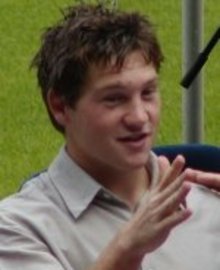 The sacking of Trevor Francis may tempt Tommy Black and Julian Gray to sign new deals with Crystal Palace.
The talented duo, signed from Arsenal in a £1-million deal in July 2000, were offered new contracts by Simon Jordan in March but have yet to put pen to paper.
Black and Gray, both 23, have enjoyed their best seasons for Palace this term scoring 10 and eight goals respectively, but their reluctance to sign prompted fears they would run down their contracts and leave via a tribunal.
However, the dismissal of Trevor Francis, who did not play Black in his final month in charge, seems to have altered the players' thoughts on where their future lies.
Black told the Guardian: "Trevor brought in his own players and they were obviously going to play.
"I was being used as a squad member which I had to deal with. But now hopefully things will be different.
"Steve (Kember) and Bully (Terry Bullivant) brought me back in so I'm pleased and I am hoping they will get the job. They deserve a chance.
"The chairman offered me a contract a few months ago. He's now going to make it official in writing, so I will discuss it with my agent and move forward from there.
"I have always said I want to be a Palace player whether it's Trevor Francis or a new manager coming in."
Gray is also going to consider the offer in the summer. But following his star performances in the FA Cup run, he may wait and see what offers come in from the Premiership.
He said: "I haven't sat down with the chairman yet but we will sit down and discuss a new deal.
"I don't know of any offers from other clubs, and it is only Crystal Palace that I have to consider. Obviously any deal has to be right for me."
The Croydon Guardian