May 7 2003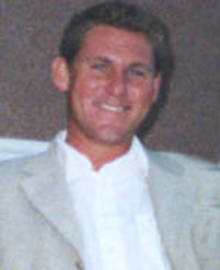 As Sunday drew the final curtain down on a disappointing season for Crystal Palace, several out-of-contract players do not know whether they have a future at the club, writes Joseph O'Shea.
Palace chairman Simon Jordan and caretaker manager Steve Kember are to meet today (Wednesday) to discuss which players are surplus to requirements at Selhurst Park.
There are eight first team players whose contracts are set to expire on July 1, with several others running into their final year.
The club have already offered new deals to Julian Gray and Tommy Black which remain unsigned, while Dele Adebola and Gareth Williams are negotiating extensions.
Jordan has threatened to wield the axe on his unnamed "Big-time Charlies", and part of the infamous "blue-print" which led to Trevor Francisí dismissal, was to identify which players have a future at the club.
Until a new manager is appointed, caretaker team Steve Kember and Terry Bullivant have the task of identifying which players should go.
He told the Guardian: "There are a number of players out of contract at the end of the season. We will sit down with the chairman and work out exactly who will be staying and who will be coming in for next season.
"Some players who might not be here next year have shown that in their performances. We will look at the squad and who fits the way I want to play and the players who donít fit that criteria will go."
Out of contract this summer are:
Alex Kolinko: Fell out with Francis following the famous "cuff" incident in August and demanded a transfer. May now be happy to sign a new contract and challenge Matt Clarke for the number one jersey.
Tommy Black: Said he wanted to "sign for life" this season before ten goals in nine games raised his profile. Offered a new contract in February which remains unsigned, but Trevor Francisí dismissal may have changed his mind.
Julian Gray: Has blown hot and cold all season, producing some stunning performances in big-time matches, but under-performing in the league. Likely to leave via a tribunal.
Dele Adebola: Negotiated his own one-year contract to join Palace and has been one of the teamís best performers. Currently negotiating a new deal with the club.
Steve Thomson: A trainee who has figured prominently in the first team, without ever making the shirt his own. Worth another deal, but may be edged out by a summer midfield signing.
Gareth Williams: Another trainee and Palace star of the future, the club is set to offer him a new deal.
Cedric Berthelin: The former Lens stopper performed well after signing on loan in January. His Selhurst future will probably depend on whether Kolinko stays or not.
Last year here?
Hayden Mullins: The stand-out candidate for Palaceís player of the year award, Mullins has shaken off the early season boos to have an outstanding season.
Jordan rejected Birminghamís offer of £600,000 for Mullins in January, but unless he signs a new contract this summer, the chairman is likely to capitalise on one of his few saleable assets, before his contract expires.
Tony Popovic: Signed from Japan by Steve Bruce, Popovic has emerged as a key player for Palace. Sure to be offered a new deal but may be tempted by interest from the Midlands.
Danny Granville: Trevor Francisí second signing and one of the most disappointing.
The former Man City and Leeds defender has been sent-off twice this season and has come under pressure from home-grown left back Gary Borrowdale. Granville is not justifying his wages and may be shown the door.
Kit Symons: Has endured an injury-hit season which interrupted some fine early form for the club. Will be 32 when his contract ends and will have to prove himself under a new boss next season.
Jamie Smith: Handed new contract to ward off interest from Bolton two years ago and has virtually been injured ever since. The emergence of Danny Butterfield and David Hunt will put pressure on Smith to deliver in the final year of his contract.
Come and get 'em:
Ade Akinbiyi: If Jordan can recoup any of the £2.4million badly spent by Trevor Francis, he will. Akinbiyi scored on the final day to keep Stoke up and wants to swap the boos of Selhurst for new found hero status at the Britannia.
If Stoke can afford his wages and a transfer fee, he will surely team up with his former boss Tony Pullis on a permanent basis.
Aki Riihilahti: Once a favourite at Selhurst, the whacky Finnís place at Selhurst has been taken by the Derry-Mullins midfield partnership during an injury hit season. Some impressive performances for his country may attract interest from abroad.