June 23 2003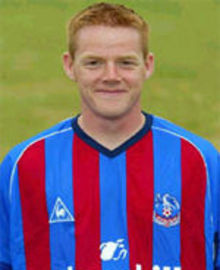 "Give me games and I'll show you what I can do," is the message to Steve Kember from young Welsh striker Gareth Williams.
Williams, 20, a graduate of Palace's Academy, had a fantastic loan spell at Colchester United last season - scoring six goals in eight games - and he now wants to continue that good form with Palace.
"It just proved that I could score the goals in the league," he told the Croydon Advertiser. "It has always been my aim to score goals for Palace. I'm just waiting to get my chance to get on the pitch to show what I can do.
"I think you always have to set yourself targets, as long as they are realistic. When I go in for next season, I've got a bit of a battle on my hands to go and play regularly.
"My target for next season obviously is to get a regular place in the team, play a lot of games and score a lot of goals."