July 1 2003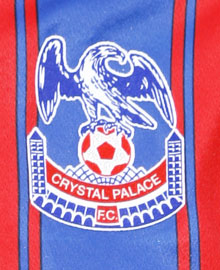 Cedric Berthelin has signed a new two year deal with Palace.
Berthelin was signed by ex-boss Trevor Francis on New Years Eve last year, and put in numerous good performances between the sticks.
He was originally signed only as cover for Alex Kolinko but played in our memorable 2-0 victory against Liverpool at Anfield in the FA Cup.
His performance against the Reds, stopped Owen and Heskey from getting on the scoresheet, and new Palace boss Steve Kember will hope that he will be good competition for Matt Clarke who will return from a long term injury in time for the new season.
Kember was delighted that Berthelin had put pen to paper on a new deal, saying: "Cedric is a fine goalkeeper and has settled in very well here. It's great to see him commit his future to the club."