July 17 2003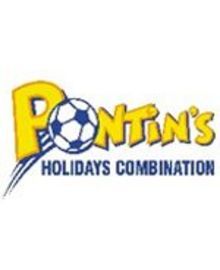 Crystal Palace reserves kick off the defence of their league title with a match away to Peterborough United.
Jim Barron's side will play their first EIGHT matches away from home, presumably because Wimbledon may need to use Selhurst Park while they find a new home.
The league is now sponsored by Pontins Holidays and the following season, Palace will join an improved division containing the country's Academy sides.
The Pontins Holiday Cup games are scheduled for September 3, October 15, November 12, December 3 and January 21.
Season 2003/2004 RESERVE FIXTURES
Date
Team
Place
Aug 20 (2pm)
Peterborough
A
Sep 3 (7:30pm)
Brighton
A
Sep 10 (2pm)
Northampton
A
Sep 24 (2pm)
Wycombe
A
Oct 7 (7pm)
QPR
A
Oct 15 (2pm)
Gillingham
A
Oct 22 (2pm)
Southend
A
Nov 5 (2pm)
Reading
A
Nov 11 (7:30pm)
QPR
H
Nov 26 (7:30pm)
Cambridge Utd
H
Dec 10 (2pm)
Colchester
A
Jan 14 (7:30pm)
Aldershot
H
Jan 21 (7.30pm)
Millwall
H
Feb 4 (7:30pm)
Norwich
A
Feb 18 (7.30pm)
Luton Town
H
Mar 10 (2pm)
Millwall
A
Mar 24 (7:30pm)
Brentford
H
Apr 7 (2pm)
Gillingham
A
Apr 21 (7:30pm)
Brighton
H