October 25 2000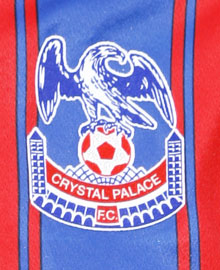 Reports are coming in claiming that former Wimbledon striker John Fashanu could take over as Crystal Palace boss if Alan Smith is sacked. Smith is under heavy pressure following yesterday's 1-0 defeat against Grimsby Town.
The defeat against Grimsby was Palace's fifth consecutive loss. After the game fans showed how they felt about the teams performances.
Smith, however, commented in a fans forum on Monday that he wouldn't be walking away from the job.
John Fashanu is mentioned to take now that the pressure on Smith is starting to grow after slipping into the bottom three.
Fashanu is a big name in English football and he could attract some star players, but he lacks managerial experience.
Other news comes from the transfer market. Mikael Forssell is said to be transferred to Leverkusen by his club Chelsea.
The 19-year-old Fin looks set to be playing for German Bundesliga club Bayer Leverkusen within the next few days.