August 5 2003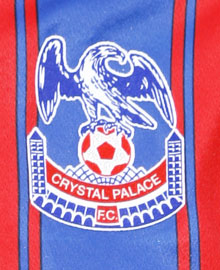 GEOFF THOMAS admits he has been "overwhelmed" by the support he has received since being diagnosed with leukaemia... by Neil Ashton.
Former playing pals, managers and supporters have rallied around the former England midfielder.
Thomas revealed: "So many people have got in touch and it's amazing how many people are thinking of you at a time like this.
"I've been touched by the number of cards, letters and telephone calls I've had from people I've met throughout my career.
"The phone has been going non-stop since the news came out and people are being incredibly kind.
"It's quite overwhelming but it has lifted my spirits and made me even more determined to beat this disease."
Crystal Palace organised a collection before their pre-season game against Chelsea yesterday to raise funds for leukaemia research.
Thomas added: "A lot of Palace fans have put messages of support on the Internet and I would be lying if I said some of them didn't bring a tear to my eye.
"It's easy to forget some of the things that happened during my playing career, but the fans rarely forget and it's great to get a reminder.
"People from every club I have played for have been very supportive and I just want to say thanks."
Steve Coppell, who made Thomas captain at Palace, said: "When I heard about his illness, he reacted in exactly the way I anticipated.
"He told me he was going to fight this disease and beat it, and I expect him to do just that.
"Geoff has always lived his life with tremendous courage and conviction, and I wish him all the best on his way to recovery.
"Without doubt, he was my most important signing for the club. He epitomised everything about Crystal Palace at that time.
"He was the type of player every manager wanted in their team and he commanded respect from all his team-mates.
"He was a terrific leader and a great captain and we're all praying he makes a complete recovery."
This article first appeared in The People on August 2. Thanks to Neil Ashton.