August 21 2003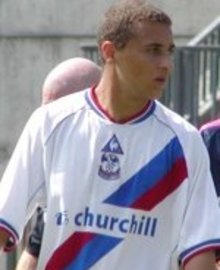 Jim Barron's reserve side got off to a winning start with a 3-1 win at Peterbrough in the Pontins Holidays League.
Hayden Mullins and Curtis Fleming came through the matches without any problems.
Mullins will be in contention for Saturday's squad for the Wimbledon game after his hernia op, while Fleming will need more reserve matches to regain fitness.
Tom Soares gave Palace the lead 10 minutes before half-time after being set up by Tommy Black.
Seven minutes later, James Gibson fouled a Peterbrough forward in the penalty area and Andrew Fotiadis scored from the spot.
Fifteen minutes into the second period, Tariq Nabil gave Palace the lead again and with a minute to go, added a third.
Palace: Cronin, Fleming (Conroy 46), Head, Surey, Gibson, Wilson, Dolan, Mullins (Simpson 46), Nabil, Soares, Black (Berry 46).
Subs not used: Hay, Winothai.
In Depth Reserve news and reports