September 25 2003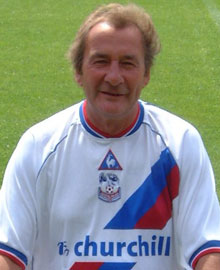 Steve Kember wasn't happy with Palace's "sloppy" play in the 2-1 Carling Cup win over Doncaster Rovers.
He said: "For the first time this season, we didn't do ourselves justice. I said to the players before the game that they could either make it an easy game for themselves, or a hard one.
"Unfortunately, we slipped into a sloppy mentality and made it a tough night's work.
"I played a few of the younger lads because it was a good opportunity for them to get some experience.
"But you only need to look at some of the bigger teams that have gone out to realise that sometimes, the result is more important than anything else."
In Depth Carling Cup 2003/04