December 9 2003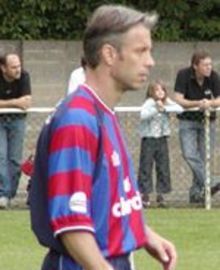 Kit Symons was happy with Palace's FA Cup third round draw away to Spurs but insists the league is his main priority.
He said: "It's a fantastic draw for us. Ideally we would have liked to have them at home but it's what the FA Cup is all about. It will be a big, tough game for us, but we've got to go out and try to win.
"As footballers we thrive on these games and everyone remembers our win at Anfield last season and there's no reason why we can't create a shock again.
"But without doubt, our main priority is our league form so there's quite a few league games to play until then, so we need to get some points on the board."
In Depth FA Cup 2003/04