January 5 2004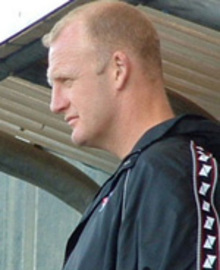 Iain Dowie admitted Premiership Spurs were too good for his Palace side as the Eagles crashed out of this season's FA Cup with a 3-0 defeat.
"They were better than us. We gave away a sloppy first goal - and once their tails are up they have top quality players," he said.
"They were a bit quicker and stronger than us in a number of key areas.
"We know the direction we are trying to go but we learned today that we still have quite a lot to do.
"It shows the level of strength and size you have in the Premiership. But there was no lack of effort from us, so there are always positives to take out of it."
Dowie said he will appeal against Danny Butterfield's sending off after referee Andy D'Urso sent him off instead of Jamie Smith.
"He got the wrong man. I spoke to the player involved afterwards, and he played the ball. It wasn't a sending-off tackle," said Dowie.
"We will over-sanitise football if we get rid of challenges like that. Butterfield went but he was nothing to do with it."
In Depth FA Cup 2003/04