April 11 2000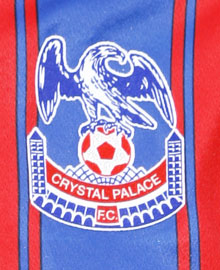 It's no guffawing matter for suffering supporters when a match transmogrifies so dramatically as it did at Palace last Saturday - but it can be amusing watching the hacks in the press box suffer, writes Gary Taphouse.
You may remember the England v Holland World Cup 94 qualifer showdown at Wembley under Graham Taylor when quick goals from John Barnes and Les Ferdinand saw England romp into a 2-0 lead.
Sub-editors across Wapping quickly got to work on their headlines: "Dutch destroyed", "England victorious", "Taylor a tactical genius, not a vegetable" etc.
Dennis Bergkamp's goal on the stroke of half-time made the hacks twitter nervously, but when Des Walker conceded that penalty right at the end, it was all-out pandemonium in the plush Twin Towers media centre.
You see, all the top reporters send their reports back to HQ down the wires from a laptop. So depending on how a game is going, they can write much of their report long before the final whistle.
But when England blew it, all their work needed changing - and fast.
And on a lesser scale, that's what happened in the Selhurst Park press box on Saturday. At 3-0 up it seemed to be party time for the Eagles. Hacks were looking up Palace's biggest home win, thinking up "Mikael missile" clichés in case of a Forssell hat-trick and basing their stories on how Palace saved themselves from the drop.
But at 3-3, while the rest of the main stand was hurling abuse at the players, the only sound in the press box was the rapid tippety-tap of several dozen "delete" keys. Had Karim Fradin buried his one-on-one shortly after Stockport's equaliser, it would have been an even bigger headache for the Fleet Street posse.
My own view was that Palace were probably lucky to be 3-0 up in the first place. And Steve Coppell's tirade in the press conference afterwards showed that he certainly didn't feel his team deserved to win.
"What a generous club we are," he hissed. "Not only are we giving away players for nothing, we're also giving away goals too." Coppell has an excellent rapport with the press, but no-one really knew whether to laugh or not at this point.
Personally, I wanted to cry. "The players are lower than a snake's belly," he moaned. Judging by the dishevelled, exhausted countenance of some of the journos in the room, the players weren't the only ones.