August 24 2000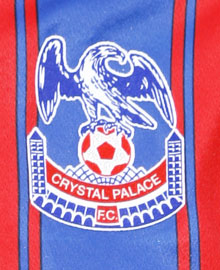 Regular readers of this column will know by now that crass ignorance among football's journalists is one of my pet hates - particularly as far as Palace is concerned, writes Gary Taphouse.
You may recall my tale of the Manchester-based hack who arrived at Selhurst Park last season to cover Palace v Man City genuinely shocked to discover that the club was in administration.
Just because Palace are back above the bread line, the bewildering lack of knowledge among even the most respected names in the industry continues to astound those of us who regularly frequent the Selhurst Park press box.
A quiet night on Wednesday for the visit of Cardiff, but we still heard lines like: "That Tommy Black looks good, where did he come from?", "Is that Jamie Pollock in midfield?" and (incredibly) "What's happened to that Goldberg fella then?"
Nonetheless, some issues were raised at half-time which I feel sure must have been echoed around the 5,000 or so Palace fans who turned up to see Alan Smith's first victory in his second stint as Eagles boss.
There are three players at Palace who can consistently produce good crosses. Morrison, who regularly peels off a la Chris Armstrong, Simon Rodger, who has no natural wide role in a 3-5-2 formation, and Jamie Smith, the source of many Palace goals last year. Smith had an extremely modest pre-season (who didn't?), but his pace and crossing skills would make him an automatic choice for me.
It was fabulous to see Morrison celebrate his four-year deal with a fine individual goal, but I would have liked to have seen more of Julian Gray. He and Black look like quality players and Black in particular showed flashes of class that the fans have been desperately craving since the mass exodus of Lombardo-Jansen talent.
If Forssell starts firing on all cylinders, there is undoubtedly a fine side waiting to emerge from the embers of the Goldberg/Venables obliteration.
But the performances of Andy Legg and Kevin Nugent for Cardiff suggest to me that this tie is far from dead.
And, despite the excellent endeavour shown for a 20-minute spell in the first half, it may take a bit more to clinch a similar result against David Platt's Nottingham Forest side on Bank Holiday Monday.
Even the most ignorant hack in the press box would know thatů
*Beware "From the Press Box" imitations in certain Palace publications!