September 9 2000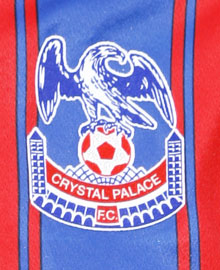 If the last three Palace performances have taught us anything, it is that there is plenty of work for Alan Smith and his cohorts to do, writes Gary Taphouse.
The first half displays against both Nottingham Forest and West Brom, and most of the performance against Cardiff, drew smug sniggers of antipathy from watching hacks.
Moreover, the West Brom first half fiasco was particularly galling for me because it was the first time the Spanish journalist I have recently employed at Opta got to see the Eagles. Suffice to say he wasn't shouting "Ole" (let alone "arriba") at what he saw. Not in a positive way, at least.
In my last column I described how journalists at the Cardiff home game were amazed to see Palace in a 3-5-2 formation. Against Forest this system was disastrous, yet look at the transformation in the second half when the management switched to a flat back four.
It was with some surprise, therefore, that the lads lined up 3-5-2 at West Brom, presumably the tactics being "keep it tight for 20 minutes and hit them on the break".
Unfortunately, the Baggies had not intention of being shackled and should really have been two or three up by half-time.
The sterility up front for Palace has prompted action from the club, and a £3 million bid for James Beattie. I know plenty of Saints fans in the industry and they have mixed views. He was player of the season at the Dell a couple of years back, but questions were raised about his attitude last campaign.
There's no doubt he's a quality forward, and in Division One he could be something very special, particularly alongside Morrison. I see even Le Tiss has been hurled into the equation. The chairman has been true to his word and given his chosen manager money to spend.
Much of Palace's success will depend on these new signings. I was surprised to see Tommy Black playing at wing-back at West Brom. His skill would surely be better utilised behind the front two, but there's no question he is certain to be a top catch.
A verdict on the likes of Neil Ruddock and Jamie Pollock is less easy to make, especially after the West Brom match. The way Lee Hughes was allowed to romp through the backline thanks to a bit of pace was extremely worrying. Needless to say, some journos had plenty to say about the Eagles' defending in that first half.
The Cardiff away game was less important from my perspective. It was lucky, but the result was the only thing that mattered. Burnley was a tough draw, though, and we will get the opportunity to assess our chances at Saturday's eagerly awaited league game.