October 11 2000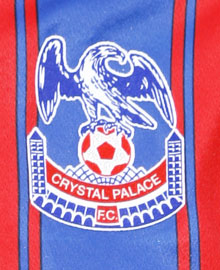 It's been a couple of weeks since my last column - and as usual two weeks is a long time at the Palace, writes Gary Taphouse.
From the alleged bust-up between Neil Ruddock and Fan Zhiyi, to the proposed acquisitions of Steve Howard and Danny Dichio, through to what many people are calling the club's worst performance in 10 years at Preston North End, it's been another turbulent fortnight.
And of course, Palace fans have had to contend with the endless calls for Terry Venables to be England manager, with all the red-tops ludicrously citing him as "the people's choice".
Who said the completion of the takeover would change everything!
The immediate concern for me is the club's next two matches, away at Birmingham and Fulham. With no Fan in defence, there's obviously going to be a bit of reshuffling at the back.
My own preference would be to have Dean Austin switched to the middle with Jamie Smith recalled at right-back. Deano has performed adequately in recent matches but struggles to create chances down the right, something Smith has done brilliantly in the last two seasons.
Another match coming up, of course, is the Worthington Cup tie at holders Leicester City. The atmosphere in the press box against Burnley was less frenzied than in the Holmesdale I'm sure, but it was interesting how Stan Ternent's behaviour had shifted since their fortunate 1-0 win at Selhurst a few weeks before.
Stan's often referred to as one of the game's "great gentlemen". He was certainly magnanimous when he got the three points, admitting his team were "lucky".
Interesting, then, that he launched such a vile tirade at Eagles assistant gaffer Ray Houghton after the game and then later on in the press conference.
I can't imagine Stevie Coppell, another of football's gents, lowering himself like that, even in the heat of the moment. You can draw your own conclusions.
I'm more concerned about the fact that too many of Palace's players are displaying such lethargy at the moment. Our first choice XI is a strong team, yet recent displays suggest a tough campaign towards the foot of the table.
Still, at least the chairman has reduced his expectations. After predicting a finish in the play-offs back in August, I notice he has now said he would be happy to see Palace end the campaign in the top 10. On current form, the top 20 would be satisfactory!
Another £4 million has been thrust Alan Smith's way - let's hope he spends it sagely and that the team can surprise a few people in the coming weeks.
Maybe Smithy can shock his old colleagues at Fulham. Personally I would be happy if the team can manage their customary thrashing of Pompey on October 21.