October 20 2000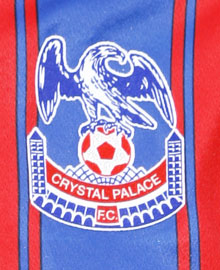 The rain has eased and the dust has settled after the defeat at Fulham, and now it's time to sit back and look at the consequences of the club's third straight reverse, writes Gary Taphouse.
I swapped the comfort of the press box for the atmosphere of the terrace at the Cottage, one of the worst grounds in Division One but clearly set for a first-ever spell in the Premiership.
Readers with a good memory will recall how impressed the hacks were last season with the noise generated by the Palace fans in the 1-0 defeat, so it was good to be in among the fans this time.
I had mixed views when I heard the supporters starting to chant "Stevie Coppell's red and blue army" and "Smith out" towards the end of the match. We always knew these three away games at Preston, Birmingham and Fulham were going to be extremely tough.
Many of us recognised that we would be doing well to get anything out of these games and so it has proved.
However, two points also need to be raised here. Why did we feel this? Is it because Smith has put so many new players into the team? Well, so has Jean Tigana - and I don't see an adverse effect at Fulham.
Is it simply a case of Tigana being such an outstanding coach compared to our own manager?
Also a record of losing eight of the first 12 games means you can't forget about the other defeats this season at home to much less formidable opposition.
Now is crunch time. Home games with Pompey and Grimsby will help shape our season. Should we fall to crushing defeats against these two Division One also-rans, there will have to be changes.
In recent years, we have shown Pompey a thing or two at Selhurst, with the glorious 5-1 (Armstrong hat-trick) and the recent four-star shows, that 4-0 last season probably our last great performance. So a defeat would be catastrophic.
There's still a lot of work to do. Smith has placed a number of players on the transfer list and has just splashed out on the very promising Andrej Rubins. It will be interesting to see his home debut on Saturday.
Finally, a word for our current player of the year, Andy Linighan. It's fair to say that the big man's past his best, but it's been a rare day that the he ever gave less than 100 per cent.
I for one was desperately sorry to see him leave in such acrimonious circumstances, particularly at a time when too many of the squad don't seem to be playing with their hearts on sleeves.
Come the end of October, we will all have a much better idea of our realistic expectations - whoever's in charge.