December 13 2000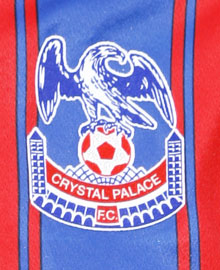 Journalists get a lot of stick from football managers and fans, particularly when they get their facts wrong, writes Gary Taphouse.
Unlike in many other industries, journalists rarely close ranks to protect those under fire and you certainly won't catch me defending sloppy journalism. You will have seen me criticise pitiful research by hacks in the Palace press box on several occasions on this site.
It's amazing what happens when I'm sitting there trying to commentate on the Eagles.
Take the Tranmere cup game. We're 20 minutes into extra-time and I've been describing the action for the best part of two hours. Let's be honest, this wasn't the most riveting 120 minutes of football you're ever likely to see.
It took a lot of concentration to describe endless bouts of head tennis and fill the breaks in play. So then I get handed a note from a hack behind me which reads "How many penalties have Palace missed this season?"
Then he stands there, waiting for a reply while I'm still commentating.
I just wrote "Do your research" next to the question, then grudgingly stuck up four fingers. Perhaps it should have been two.
During the recent Wimbledon game, another journo comes up and yells "Who's this Frampton guy then?" as we're trying to commentate.
One thing's certain, life's never dull in the Selhurst press box and being at the back of the old stand, it's a great place to get a sense of the overall atmosphere generated by the fans. The improvement in volume during this unbeaten run has been tremendous.
I'm very proud to say that most weeks I now sit next to the great Palace legend Dave Swindlehurst. My pal Ken Pringle is constantly in awe of Dave, who covers quite a few Palace matches these days. It's amazing who pops up in the press room area on matchdays.
Shortly after the Palace v Sunderland match was called off, in walks Trevor Sinclair and family. Last season we had Eddie McGoldrick (now manager of Corby Town) covering the Man City match. The great Garry O'Reilly is a regular journalist up there.
Many regular journalists express astonishment that Mikael Forssell is the subject of so much anger from fans. They see the on-loan Chelsea starlet scoring goals and wonder why he's not a huge crowd favourite. We'll be talking about this ahead of the Blackburn game next week, so please e-mail your thoughts to me to the address below.
On the subject of journalists, it's great to see that Alan Smith is feeding the hacks so many quality lines these days. Frequently I'll be chatting to a journo in the press room at half-time when I will hear "Wonder what Smithy's going to come out with today?" If you read the story last week about Kolinko in the Sun, you will know where I'm coming from.
Finally, a plug. Many thanks to all of you that have tuned into the great new sound of Palace Radio over the last couple of months.
We have all worked hard to get the station back up and running and we will soon be broadcasting live across the web so we hope for a new generation of Palace exile listeners! Please e-mail me if you have any thoughts, questions or requests for future Palace Radio broadcasts.