December 20 2000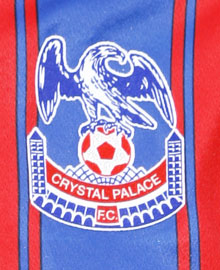 It was like the old days in the press box on Tuesday night, writes Gary Taphouse.
Not since the last time Palace graced the Premiership have so many top-name hacks descended on the Eagles press area. The old wooden chairs up there were jealously guarded by their occupants and by kick off there was a great atmosphere among the journalists. Thank goodness the match lived up to everyone's expectations.
The result at Crewe was crucial to Palace's success on Tuesday. With Dougie Freedman bagging the equaliser at Gresty Road, the team kept their unbeaten run going and the draw was seen as a point gained, not two points dropped.
Now we are in the unusual position of having an embarrassment of riches. Freedman is itching for a game, Andrejs Rubins is close to an eagerly-awaited comeback and bench-warmers Wayne Carlisle, Stephen Thomson and Julian Gray are all pushing for a place in the team. What a wonderful position to be in for Alan Smith.
It's interesting how the attitude has definitely shifted among those Palace press box regulars. Many journalists were extremely sceptical when Alan Smith went public over his disgust at the players' attitudes. Some felt he was sounding his own death knell.
Now they act as if they were backing him all the way, shrugging their shoulders and saying that it was what the club needed.
The man who deserves the credit is the chairman. He was the one who stuck by his manager despite six defeats in a row. The pressure was on and it was nice to see Smith acknowledge the chairman's faith in the press conference on Tuesday.
So where do we go from here?
The fans are now talking about the play-offs. My own view is that it is still most unlikely that the Eagles can do it. If you do the maths, we could probably afford to lose only two more games all season, and win the majority of the rest. It's not impossible, but I fear those stupid defeats earlier in the season will probably scupper the club's chances come April.
Having said that, the players on Tuesday night seemed convinced they could rise to the challenge. They will need a successful festive period if the club are to have any chance. That means, I suspect, that we must win at Gillingham and QPR and then beat Huddersfield on New Years Day. Seven points must be the minimum from these three games.
As for the Worthington Cup, I would be interested to know what Gerard Houllier thought having seen Palace's impressive display against Sunderland.
Over two legs, Palace are undoubtedly up against it, but I'm pleased that the Eagles are at home in the first match. Five years ago we all believed that our best chance was to go to Anfield first. Sure enough, Liverpool only managed a late 1-0 win, but we never looked like turning them over at home.
We need to attack them like we did Sunderland and try and grab a couple of goals. Yes, we should pay Liverpool respect. But it's no good sitting back and hoping the chances will come.
Especially when it's a game of four halves.