January 10 2004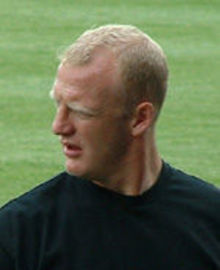 Iain Dowie was delighted to get a clean sheet in the draw with Burnley, especially as half his defence went off injured.
Curtis Fleming limped off the field after 12 minutes with a leg injury, then Tony Popovic had to go off in the second half after a hamstring strain.
"I was pleased with the effort of the lads this afternoon," said Dowie.
"We had a lot of injuries going into this one and then picked up two more in Curtis Fleming and Tony Popovic. The pleasing aspect for me was the clean sheet.
"We finished the match with Danny Butterfield, Jamie Smith, Danny Granville and Gary Borrowdale playing at the back – that's not a big back four so they did very well to keep the clean sheet for us.
"On the injury front, Curtis got a knock to his leg when he collided with Thomas Myhre. Popovic felt his hamstring tighten up so we took him off to be safe.
"I'm not too sure who will be fit in time for next weekend – let's just say I'm dusting down my boots!"