January 14 2004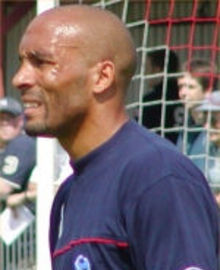 Iain Dowie has confirmed that Curtis Fleming has broken his leg and will be sidelined for at least 6-8 weeks.
Dowie put the club captain back into the defensive line-up last Saturday for the game again Burnley.
However only 11 minutes into the match, he accidentally collided with keeper Thomas Myhre and was forced to limp off to the dressing room.
It was confirmed today that Fleming has broken the fibula bone in his leg, and faces a lengthy road to recovery.