January 29 2004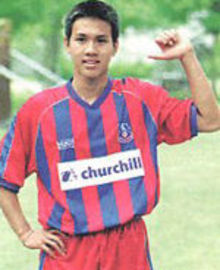 Crystal Palace youngster Teeratep Winothai has left the club to return home to his native Thailand.
Winothai, or Leesaw as he was known, joined Palace three years ago as an exciting young prospect who has represented his country at full international level.
The 18-year-old was a member of the Eagles' Academy and represented the reserves on many occasions.
Academy boss Paul Holden said: "On his return from a recent tournament in the Asian Games, he came to see me with a request to return to his native homeland due to homesickness and other related issues.
"Teeratep was always a pleasure to have around the environment and my staff and I wish him all the success for his future in life and career."