February 4 2004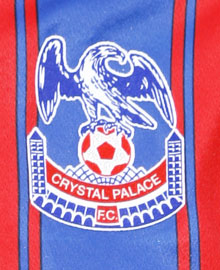 If Palace win on Saturday, it will be the first time the club has won five consecutive away games since the Glaziers won eight in the Southern League in 1907!
The horrendous misfortune Palace suffered at Bramall Lane last season, with Wayne Allisonís last-gasp winner and Peschisolidoís offside monstrosity (a month later Neil Warnock called it "the most offside goal I have ever seen), may stand in their way.
But whatever happens, Palaceís run of four away wins is the clubís first since the 1985/6 season.
From the ashes of what looked certain to be a relegation battle, The Eagles have risen back into promotion contention just six points behind fourth place!
Last week I received a letter asking me to stop being so upbeat, but like the biggest crowd of the season at Selhurst on Saturday (fun-day or not), I am exciting about whatís happening under Dowie and it looks like getting better.
The signing of Leigertwood is a crucial piece in the jigsaw, injecting much needed pace and strength into the back line. Poor old Stuart Murdoch rates the burly centre-back so highly that he thinks Palace should have paid the same £500k that bought Reo-Coker, not £150k.
It is sad for Wimbledon, but Palace fans have been there and will gladly welcome one of the pick of the Donsí young squad. On Saturday's performance, it might be worth trying to pinch their keeper Steve Banks too.
In terms of first team regulars alone, Johnson, Routledge, Watson, Borrowdale and Leigertwood are all under 22, so the seeds are there for Dowie to build something special for the future.
If you canít make it Bramall Lane on Saturday, Join Neil McSteen for the fastest and most colourful free commentary on the web. Log onto: www.croydonguardian.co.uk/eagleeye/live/