February 17 2004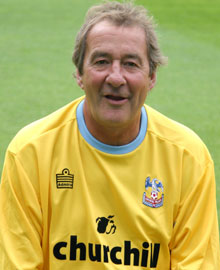 Heroes Ian Wright and Attilio Lombardo will return to the club to lead a Palace All Stars XI for Steve Kember's testimonial.
Kember has been rewarded for his long service to the club as a player, coach and manager by being granted a testimonial on Tuesday, May 11.
Steve Coppell and Ray Lewington will manage the All Stars XI as they take on Iain Dowie's current first team. A match between Palace and Chelsea veterans will take place in the warm-up.
Tickets in advance: Directors Box £25; Family Enclosure adults £13, concessions £1; rest of stadium adults £13 and concessions £5.
Pay on day of the game: Adults £15 and concessions £5. Call the Palace Box Office on 08712 0000 71.