March 15 2004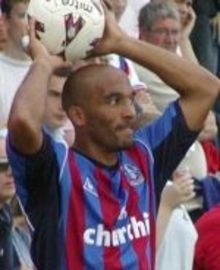 Curtis Fleming is to leave Palace after being told his contract will not be renewed in the summer.
Boss Dowie wanted to let the 35-year-old know his fate early, so he has the opportunity to find another club.
Former Irish international Fleming has been dogged by injury since signing from Middlesborough for £100,000 in December 2001. He's currently out with a broken bone in his leg.
Dowie said: "He is one of the best professionals I've ever worked with. He's been magnificent since I've been here and he's been at the heart of everything I have tried to do. It's just a shame he got injured when he did.
"He's 35, a great leader and offers so much around the place. I give him a big vote of thanks and wanted to tell him early because he deserves that."