March 22 2004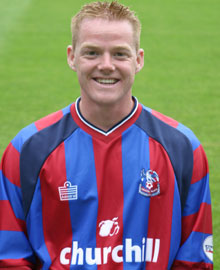 Gareth Williams has returned to Colchester United on-loan for the rest of the season.
Williams recently completed a month's loan at Bournemouth, and Colchester United were keen to snap him up after he returned.
Williams had a successful two month loan spell at Layer Road earlier this season, and will be hoping to re-capture the same form that netted him 6 goals in 6 games.
First team action has been hard to come by for the Welsh forward, since Iain Dowie's reign started, with Neil Shipperley, Andy Johnson, and Dougie Freedman all in great form.