March 25 2004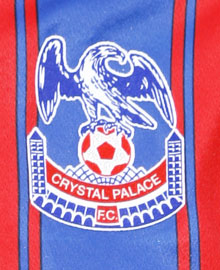 Crystal Palace's on loan goalkeeper NICO VAESEN wants to play himself back into Steve Bruce's plans at Birmingham, by Joseph O'Shea.
The 34-year-old Belgian stopper joined Palace on loan until the end of the season last week and kept a clean sheet on debut against league leaders Norwich on Saturday.
Out-of-contract in the summer, VAESEN has fallen down the pecking order at St Andrewís, after 32-year-old Maik Taylorís loan from Fulham was made permanent in a £1.5million deal last week.
VAESEN ruptured his interior cruciate knee ligament in March last year, and has spent the last two months on loan at Gillingham and Bradford as part of his recovery.
Iain Dowieís first attempts to sign VAESEN in February were scuppered by a verbal agreement with Bryan Robson and the keeper remains hopeful of winning his place back at Birmingham.
He said: "My deal finishes this summer but the club has got an option. The gaffer (Bruce) has said he wants to keep me and I was supposed to get an offer this week, so we will have to wait and see what happens.
"I would obviously like to be playing, rather sitting around at Birmingham. Maik has done a great job this year and I find myself below him in the pecking order, but I am close to full fitness and I want to challenge that spot.
"I was number one before I got injured, but football is like that when you get a long term injury. You have to convince people and thatís what I am doing now, not just other people but myself, to get rid of the doubts. If something happens to Maik, then I get my chance again."
VAESEN started his professional career with Belgian side Eendracht Aalst, before joining Huddersfield Town where he stayed for three years. While he was at Huddersfield in the summer of 2001, former Terriers boss Steve Bruce tried to sign him for Palace.
VAESEN said: "Steve Bruce rang me up two years ago and wanted to sign me for Palace, but then we joined up at Birmingham. He has been a big factor in my career here in England.
"The next couple of weeks will give an indication where we are going. It depends on Steve Bruce and the offer they are going to make me, but it might depend on other things.
"If this club (Palace) really wants me and makes an effort for me I will have things to consider. In the meantime I will just try and enjoy playing for Palace and see what happens."
Iain Dowieís transfer targets have tended to be young players and he is still thought to be chasing Oldhamís Australian stopper Les Pogliacomi who turned down a move to Palace last month.
Dowie said: "Thereís one or two issues I have got in the fire for the summer, but NICOís in the box seat now. Heís out of contract so if he does well here then heís got every chance of proving that heís our keeper for the future. Thatís what heís come for.
"The chairman did the deal. It is not a huge undertaking in terms of finances, but itís good that we have got another keeper in."
In the meantime VAESEN is determined to enjoy his spell at Palace and help them achieve promotion through the play-offs as he did with Birmingham two years ago.
He said: "The boys made me feel really welcome, thereís a good team spirit and that makes it easy to fit in.
"The next couple of weeks will be good for the club and me to get to know each other. But my first impressions are really good, good training ground, good staff, good support and we have a good team which could go places.
"We are definitely good enough to get in the play-offs and once you get there anything can happen. We sneaked in the play-offs two years ago and went on to win them. Itís very important in the last ten games to put in a run."