March 26 2004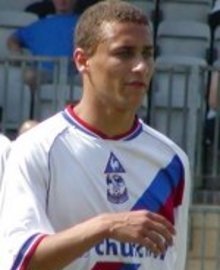 An experienced Palace reserves could only manage a 2-2 draw at home to Brentford.
Jon Goodman's side took the lead on 14 minutes after Tommy Black's cross on the left was turned in by Tariq Nabil.
Brentford's Peters hit the post after rounding keeper Cedric Berthelin a few minutes later. But they got the equaliser in the 24th minute when an unmarked Matt Somner headed home.
The Eagles regained the lead on 68 minutes when Ben Watson drilled home a low cross from close range. But 10 minutes later the Bees levelled from six yards after Berthelin could only palm away Ryan Peters' cross.
Palace: Berthelin, J Smith, Borrowdale, Gibson, Symons, Derry, Soares, Watson, Freedman, Nabil, Black.
Subs not used: Togwell, Cronin, Wilson, Heeroo.
In Depth Reserve news and reports