April 5 2004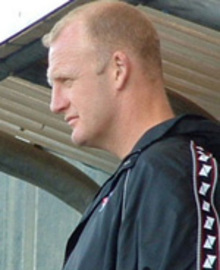 Iain Dowie has been added to the list of stars featuring in Steve Kember's testimonal on May 11.
A match between Palace and Chelsea veterans will take place before the current Eagles side play against an All Star XI.
Palace heroes to confirm their attendance on the night include: Mark Bright, Ian Wright, Jim Cannon, Vince Hilaire, Dave Swindlehurst, Simon Rodger, Billy Gilbert, Steve Coppell and Attilio Lombardo.
Dowie said: "Steve asked me to play and I'll be delighted to. He deserves the testimonial and we hope it goes well and there's a big crowd for him."
Tickets in advance: Directors box £25, family enclosure £13/£1 and rest of stadium £13 and £5 concessions.
On the day, tickets cost £15 and £5 concessions for all areas of the ground except for the directors' box.
Visit www.stevekember.co.uk for more information.