April 15 2004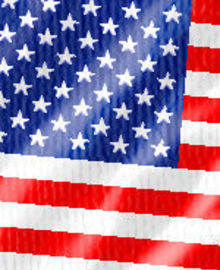 Ed Aarons has managed to convert some friends from the USA into Palace fans following the Eagles' 1-0 win over West Ham on Monday.
Back in December 2003, my American friend phoned me to tell me that he would be in London over the Easter weekend and asked if I would take him and his 12-year-old son to see a 'soccer' match.
Naturally, my first suggestion was a trip to Selhurst Park for our Easter Monday match against West Ham United to show them exactly how the beautiful game is played in England and they should forget about getting tickets for Arsenal, Chelsea or Spurs!
After a little persuasion and a major glorification of Palace's history, they were won around to the idea and I booked our seats in the Holmesdale end.
The only thing was that, at the time, the Eagles were struggling to get out of the Division One basement, having just conceded three goals at home to lowly Crewe at home.
I suddenly realised that maybe taking my friends to see them was not such a good idea but back then, I hadn't bargained for the influence of one man - Iain Dowie.
Before he was appointed manager just before Christmas, Dowie was hot favourite among Holmesdale Online readers to take over the managerial reins from Steve Kember.
He has since justified that expectation with a tremendous run of results that has propelled the Eagles into challenging for promotion with virtually the same group of players that he inherited.
When I spoke to him after only a month in the job, it was clear that he had settled in well to what had become a poisoned chalice, and he was beginning to stamp his own mark on the club.
Bringing in John Harbin as fitness coach has certainly made a huge difference to the players towards the end of matches, while his decision to recall want-away winger Julian Gray has been instrumental to the recent success.
Voted Nationwide Division One manager of the month in January, Dowie has assembled an extremely well-balanced and competitive side in an extremely short period of time.
With Gray and wunderkid Wayne Routledge on the wings, experience in the middle with the classy Michael Hughes, some battling defensive displays from the likes of Danny Butterfield and on-loan Mark Hudson and, of course, the Division's top scorer Andy Johnson, Palace have become a force to be reckoned with.
So, by the time last week came around, I wasn't so worried about showing off my team to my American friends.
In fact, I was really looking forward to the game and the boys certainly didn't disappoint. Even before the sending off, West Ham looked very dodgy at the back, Thomas Repka reminding me of numerous Saturdays last season spent laughing at his latest mishap.
After David Connolly had decided that it was time to leave the pitch finally, Palace showed exactly why they are in contention for the play-offs with a battling display.
Johnson, Routledge and Gray were far too quick for the Hammers' defence throughout and were unlucky not to add to Dougie Freedman's 66th minute nod in from a corner, greeted with high fives from the American contingent!
There was a few minutes panic when that half-man-half monster Brian Deane came off the bench to stir things up but Hudson and Popovic stood firm tremendously.
On the way home, I asked the 12-year-old lad who his favourite player had been and his response showed me my hard work had paid off.
"The one called AJ was so quick, they couldn't catch him and that little guy on the right was really skilful," he said.
So there you have it, the newest member of the Crystal Palace supporters club - and they want to come back again next season!
Feel like writing about a current Crystal Palace issue? Email it to us and we'll publish your words for Eagles around the world to read.