May 11 2004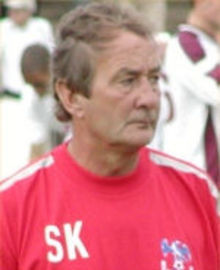 Catch up on what happened down at Selhurst Park on Tuesday night for the Steve Kember Testimonial.
A great night out for all Palace fans who attended.
To see the likes of Wright, Bright, Pardew, Jansen, Dowie, and Morrison playing on the same team was priceless.
Have a look at what happened in our Steve Kember gallery.
Cheers Steve, and best of luck for the future.
If you have any photos from Tuesday night, don't hesitate to send them to webmaster@holmesdale.net, and we'll add them to the gallery.