May 18 2004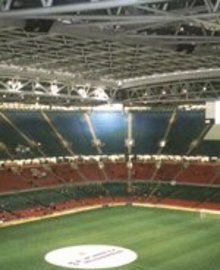 Tickets for the Play-off final against West Ham United on Saturday, May 29, 2004 at the Millennium Stadium in Cardiff are selling very fast.
Tickets are available to Season Ticket Holders and Members by phone, fax or on line application only.
There will be no tickets available to personal callers under any circumstances. (i.e. Don't try and queue up at the Selhurst Park box office).
Season Ticket Holders will be allowed three per person and Members will be allowed two per person – tickets will be strictly on a first come first served basis.
Tickets are on sale NOW.
The club have been allocated 31,000 and will be in the North End of the Stadium.
The prices are: -
Adults £28 Concessions £14
Adults £38 Concessions £19 (tickets sold out)
Adults £46 Concessions £23 (tickets sold out)
Adults £52 Concessions £26 (tickets sold out)
There are some tickets available on the HOL messageboards from various members of the site.
All tickets will be subject to a booking fee.
The PHONE NUMBER to book your ticket is 0870 060 0244 and will be available 24 hours a day.
To book your ticket on line please click here.
You can also fax your application if you are a season ticket holder or member on 0115 9484 345 subject to availability.