May 20 2004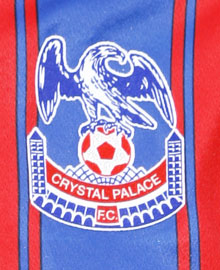 "We're proud of you, we're proud of you!"
There were so many magical moments on Monday night, not least Powelly's last gasp equaliser or Hughesy's winning penalty.
But for me the one that will live longest in the memory and still evokes a rush of emotion, was the sound of the 2,300 odd travelling fans hailing their heroes.
The chant is not new and was last heard on opening day when our nine men beat Burnley, but the timing said it all about the direction this club has taken under Dowie.
Before Palace's ten men kicked off extra-time and before a penalty was kicked, a rousing rendition rang out, letting the players know that whatever happened they were heroes.
This may have relieved some pressure or inspired the players further, but in the face of adversity, the whole club stood together win or lose. The team deserved the chant and the fans deserved the victory it prompted.
Chants for former boo-boy Derry (who changed the game) and Wayne before and after they missed their kicks also proved that despite the lamentable post-match scenes at Selhurst on Friday, our supporters are worthy of the name.
The Sunderland set are no shrinking violets, but Palace had the upper hand in the banter throughout:
"Shall we sing a song for you? Sunderland Sunderland rah rah rah."
The Black Cats' spontaneous round of applause that greeted our victory, was sporting and a great credit to their club.
Thank you Palace fans for making a special night even more wonderful.
The Croydon Guardian's award winning kick by kick will bring you all the action from the Millenium Stadium next Saturday, May 29, as Palace take on West Ham.
A place in the Premiership awaits. Join Joseph O'Shea from 2.45pm.
Log onto: www.croydonguardian.co.uk/eagleeye/live/.
In Depth Palace in the Play-offs 2004